Why Does It Take so Long to Write a White Paper?
And it will most likely be human beings who assemble these information packages for them. So the skills people develop working on white papers will be in demand for a long, long time.
White Paper FAQ (Frequently Asked Questions)
White Paper FAQ topics
White paper definitions
White papers compared to other documents
White paper readers
White paper sponsors
White paper writers
White paper success and failure
White papers past, present, and future
What exactly is a white paper?
• A manifesto on how to solve a certain problem
• A bait-piece
• The glue that holds a campaign together
• An information widget
• A way to freeze-dry your ideas
• The magic Excalibur of marketing!
The content of a white paper provides useful information for business people seeking to understand an issue, solve a problem, or make a decision.
The format of a white paper is somewhere between a technical manual and a glossy brochure… between a dry-as-dust academic paper and a colorful annual report.
Some good models are respected magazines/websites like Scientific American or The Economist. Like the best white papers, these publications explain scientific and financial information in a visually appealing way.
Are there any industry standards for these documents?
If there are no standards, aren't there at least some conventions?
To elaborate, the main body of a "typical" white paper is 6 to 8 pages long, shorter than in past years. With front matter and back matter, the total length is usually 10 to 12 pages.
What different types of white papers exist?
The Need for Research
Whenever I start a white paper, I interview the client to get basic information, including the audience, the goals of the project, the one key message the client wants readers to remember, and the key supporting messages (which usually relate to the benefits of the solution being described).
My job as the writer is to flesh out these high-level messages into something that leads the reader to understand why the problem is important and what steps can be taken to solve it. This involves the following:
Providing context. People don't know what they don't know. To get them to read more, you need to start where they are. Describe some issue that they can relate to, and then lead them into a discussion of something they hadn't considered related to that issue.
For a white paper, this usually means starting with a description of a key strategic issue that the target audience faces. For example, the paper might address a new regulation that has an industry quaking in its boots.
I recently wrote a white paper for a company that helps hospitals comply with audits from Medicaid, Medicare and private insurance companies. Targeting hospital audit managers, operations managers and CFOs, this paper documented the prospect of an exponentially increasing number of audits that are arising due to the success of Medicaid Recovery Audit Contractor (RAC) audits. This particular paper quoted the rising number of audits faced by one medical center. In other cases, I use quotes from high-profile industry analysis, such as the Gartner Group or Forrester Research to document a trend.
Opening the knowledge gap. Once you've described a problem the reader already knows they have, you can describe a new area where they have a gap in their knowledge. In a white paper that talks about a technology solution, this often means describing what's missing in existing solutions that customers/readers may already be using. Again, this can require considerable research to adequately describe these problems.
White paper examples
When you think about white papers, you probably think of PDF articles with thousands of words. But times are changing and so is the way we produce and consume content.
What Developers Want – CodinGame
This unique one-pager presenting findings from the Developers at Work Survey demonstrates how a white paper should be done. The animated, interactive data charts show off just what's possible with our embed feature.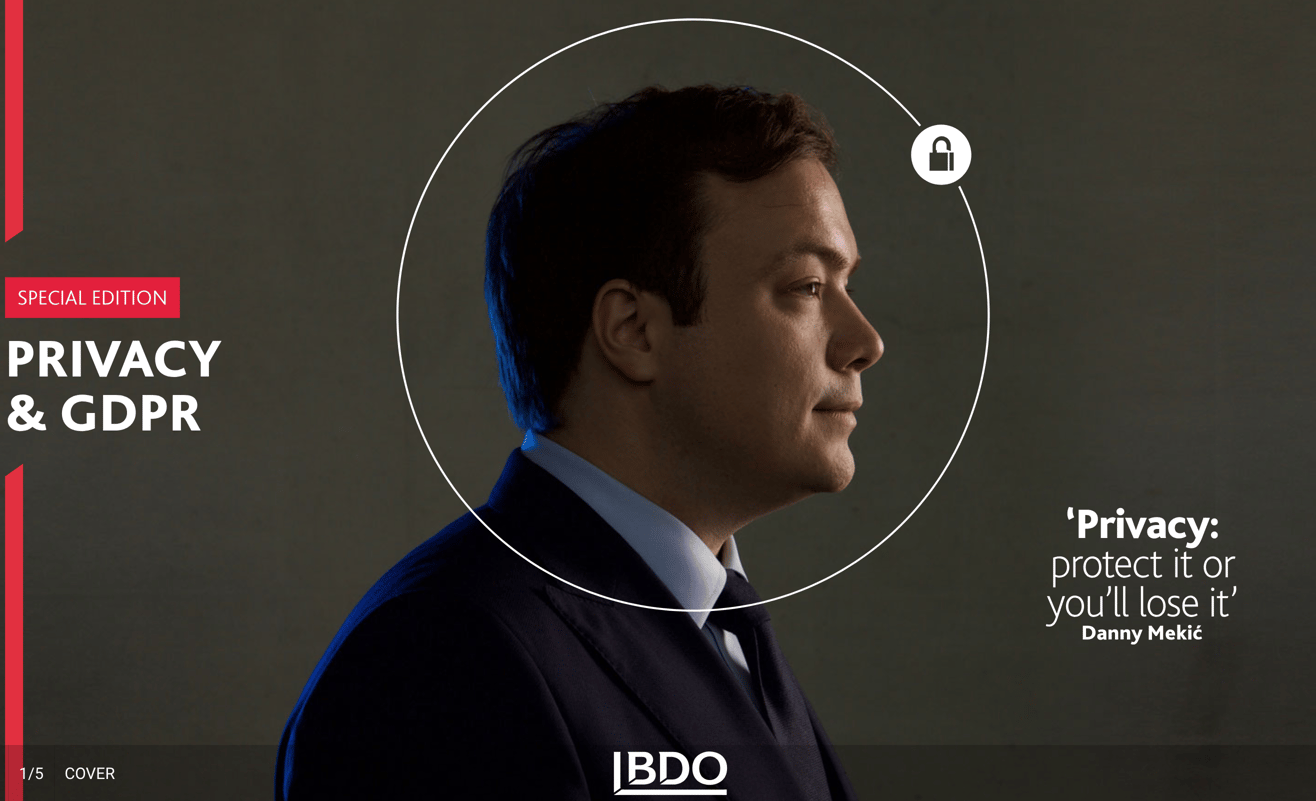 This well-produced special edition produced by BDO and creative agency Monte Media does an incredible job of turning a conventionally dull topic into a piece of content that's engaging and comes to life.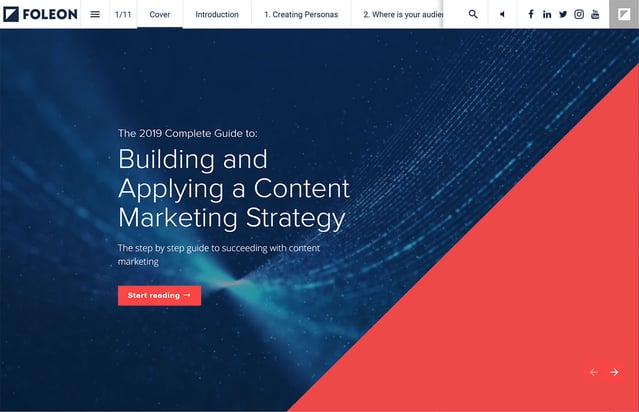 Building and Applying a Content Marketing Strategy – Foleon
Government white paper template
Governmental organizations write white papers to outline policies before proposing new bills and legislations. A white paper is a good tool for gathering feedback from the public before implementing wide-reaching policy changes.
8. Make your page numbers stand out so your white paper is easy to scan
Your white paper isn't the latest installment of Game of Thrones , so it's unlikely that every reader is going to sit down and read it cover to cover. In fact, there's a good chance they're going to want to skip ahead to specific sections that interest them.
Healthcare white paper templates, for example, can be useful in proposing healthcare policies to the general public.
Governments can distribute healthcare white papers to communicate crucial healthcare policy changes to residents in an easy-to-read and accessible format.
The white paper example below has a format that's easy to customize for any industry. Its straightforward table of contents and simple design elements keep the focus on the text.
You can create a functional table of contents by adding hyperlinks to individual chapters and sections. This will help your readers navigate the white paper's contents.
Select the text you'd like to turn into a link, then click the link icon in the top bar. Along with the option to add a URL, you can select pages within the eBook. When you download your design, download it as an Interactive PDF.
White Paper Resource
If you need a breakdown on the exact steps on how to write a white paper, make sure to check out the White Paper for Dummies book! It's from the expert white paper guy Gordon Graham.
A simple guide to writing your first white paper as a freelance writer. I hope this was helpful! I know my other blog post on how to create a cover letter helped a freelance writer gain a client!
Share this post with your friends!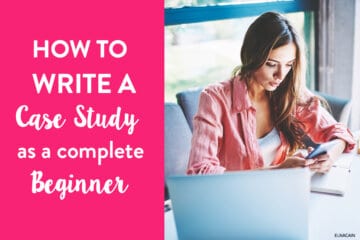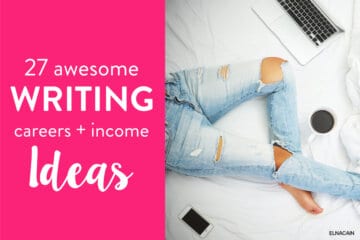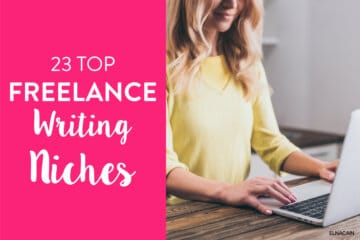 About The Author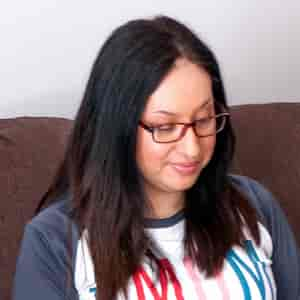 Hi I'm Elna and I'm a freelance writer and mom blogger. I help people just like you become a profitable freelance writer. Within 6 months of starting my freelance writing business from scratch I was able to earn a full-time living as a part-time freelance writer while taking care of my twin toddlers. Check out my free email course Get Paid to Write Online and learn the steps you need to take to be a freelance writer.
Leave a Reply Cancel reply
43 Comments
Hi Cain, The tutorial is quite beneficial. I have helped students and professors in my own locality publish journal articles (over 200 in 8 years) in reputable journals across the globe, and I believe writing white papers should be my next call. Thank you for enlightening me.Reply to Peter
This was a lot if great information! Well written, Elna. I love writing lengthy documents, doing research, etc. And, making that kind of dough?…I think that is where I need to head. You explained white papers in a way that was so easy to digest. Thank you, Elna!Reply to Kim
Hi Elna, Your blog has been a wonderful learning resource for me. I've tried freelance writing a few times, but never as an actual profession, more like something to pass the time. I'm also starting a blog and thinking of niching into b2b SaaS/white papers. Now I want to go full time, the problem is, I don't know how to find clients and I guess there are doubts because I don't have a proper resume. Should I be sending cold pitches or stick to job boards?Reply to Crowei
References:
https://thatwhitepaperguy.com/white-paper-faq/
https://www.linkedin.com/pulse/why-does-take-so-long-write-white-paper-cheryl-goldberg
https://www.foleon.com/topics/how-to-write-and-format-a-white-paper
https://venngage.com/blog/white-paper-examples/
https://elnacain.com/blog/how-to-write-a-white-paper/